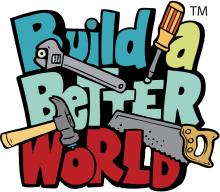 June 1 is the official start date for this year's Summer Library Program - and the librarians have been hard at work filling the schedule with programs, crafts, and inspiration to help you Build a Better World! You can register now, but you can't start logging your reading or completing challenges until June 1. 
Does your school rule? Again this year readers will be grouped into teams to compete for the most time read throughout the summer (more info coming soon for the adult teams). 
ADULTS: we again are forming adult teams to record summer reading! More info here on adult teams - round up your civic organization or your coworkers!