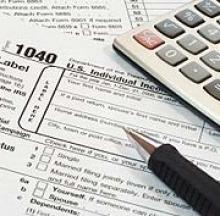 The federal government has been slow this year in sending out tax forms and instructions to libraries - but if we don't have the form you need, we're happy to help find and print it from their website. You may not even need the forms if you use their FREE online filing.
We do have all the state forms, and again consider using their FREE e-filing system.
Don't get scammed! The IRS has a page with info on the common and current ways criminals are targeting taxpayers. Check here to learn how to identify a false contact. The IRS will never initiate contact through email, text messages or social media channels.