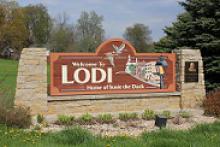 Please help the City of Lodi plan priorities for the coming years by participating in the 2017 Citizen Satisfaction Survey.
The survey can be found online or we've got paper copies at the library. The survey is open to everyone who would like to respond (even those under 18 years of age) - including those who live outside the city limits. 
The deadline to complete or return the survey is Wednesday, May 31.