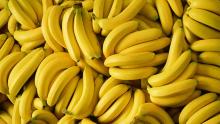 Aardvark Relay was a big hit on Tuesday 3/5/19! Check in again next Tuesday to see what fun things the library has for you to do after school!
What do Banana Surgery, Celebrity Head, Balloon Smash, and Aardvark Relay all have in common?  They are all games that we will be playing with After School Club starting up again the FIRST TUESDAY IN MARCH!  These are not your average "sit still and be quiet" kind of games.  Oh no.  These are silly, lively, team building games to let you unwind after a long day at school.  Be prepared to laugh, be entertained, and let your goofy side show (you do have one, right?)!
No need to register, drop in is fine!