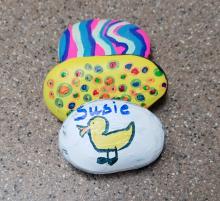 You asked for it and we are making it happen! We are painting rocks on Thursday evening. We have all the supplies you need. Just bring yourself and ideas for some fun rocks.
Thursday 7/11 from 6:30 to 7:30
Artful Adults is a class for all of us adults who want to get in touch with our creative side. The best thing about art is there isn't a right and wrong way, there's just your way!