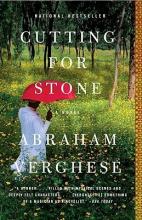 Our December book is Cutting for Stone by Abraham Verghese. We have many copies on hand in the library so stop in and pick one up today. Our discussion will be on Monday evening, December 16, 2019 at 7pm.
We will also be voting for books to read for 2020 so if you would like to suggest any books for next year, please make a suggestion so I can put together a list of books. You can also email me at staff@lodipubliclibrary.org
We are also moving the day of book club to the 4th Monday of the month, for 2020. The January book discussion will be on January 27th at 7pm.