What are we renovating?
We are renovating our Children's Area. This part of the building houses our picture books, board books, sound books, pop culture collection, and play materials like the kitchen. Here are the phases of the renovation:
1) Install new ceiling tiles and ceiling lights
2) Fix drywall issues and paint walls
3) Install new carpet
4) Install new shelves
5) Add new furniture, play materials, and wall decorations as space (and money) allows
How long will it take?
You should expect disruptions to this area for at least the first three weeks of April. And we anticiate being closed for all of Tuesday, April 19 when the new shelves are installed. Some of the furniture for the space likely won't arrived until at least May, but we are hoping the room is mostly done by the start of our summer library program.
Before
In Process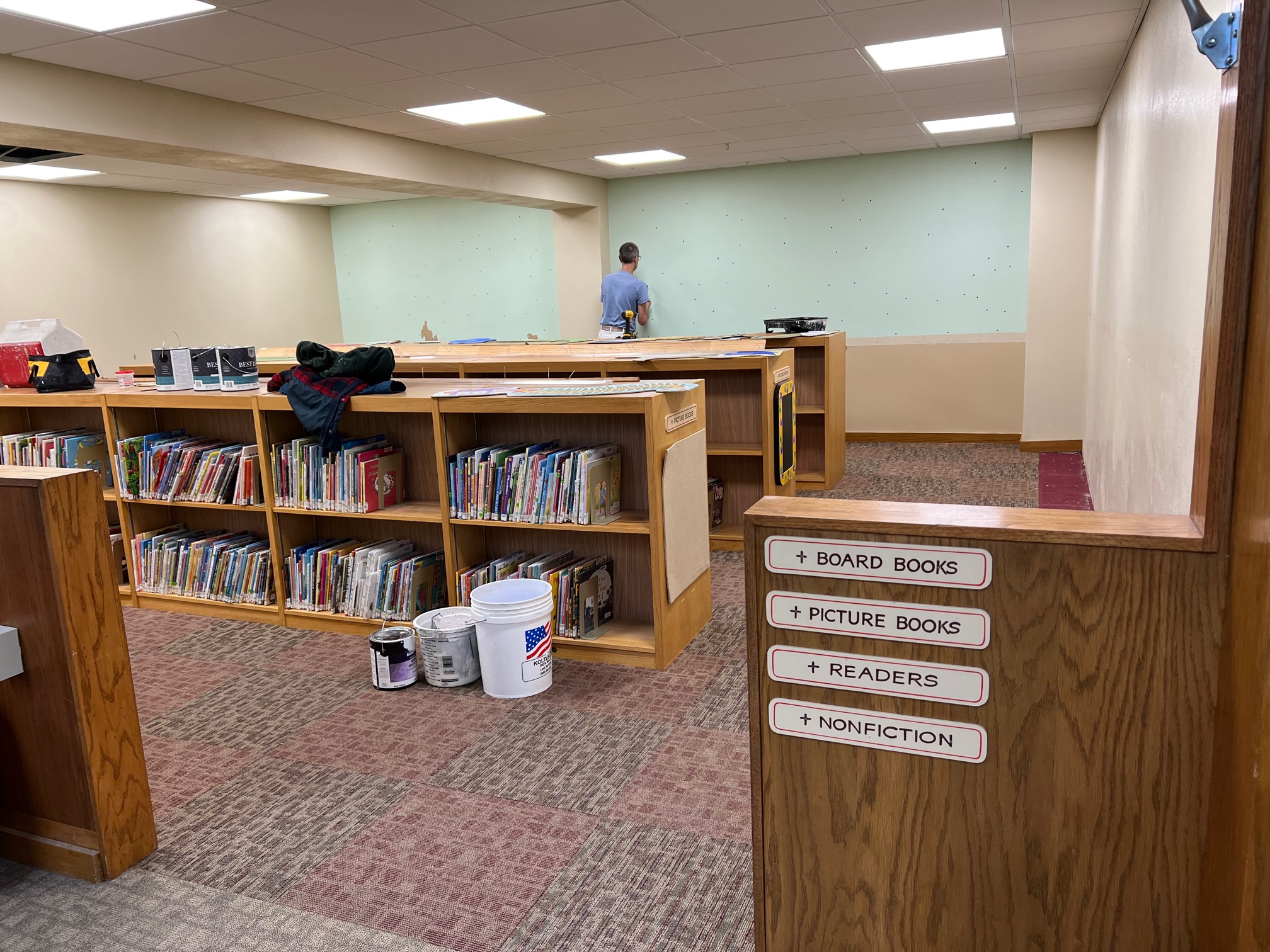 Painting finished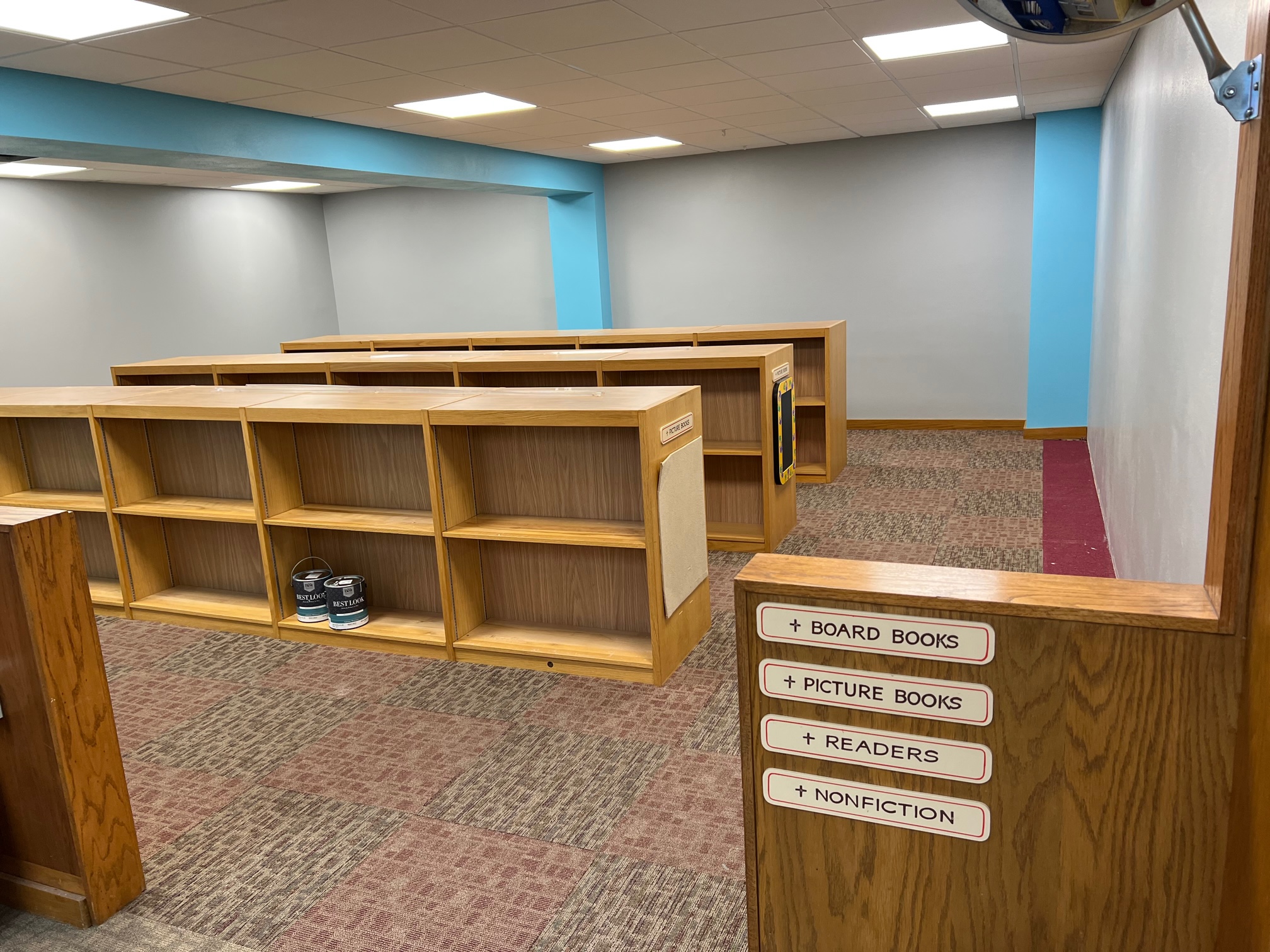 Shelves Disassembled and Carpet Pulled Out
New Carpet Installed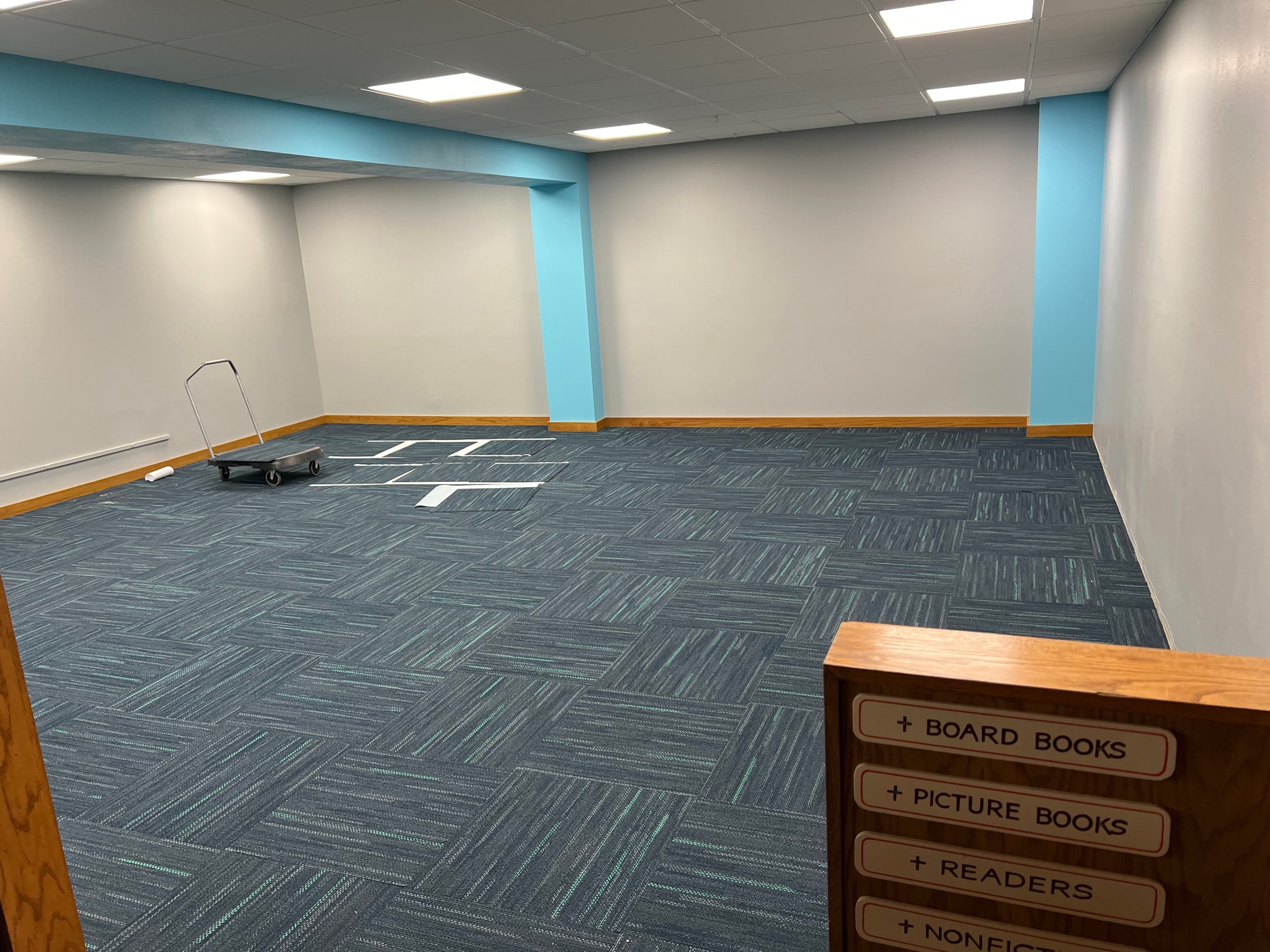 New Shelves Installed and Play Materials Added In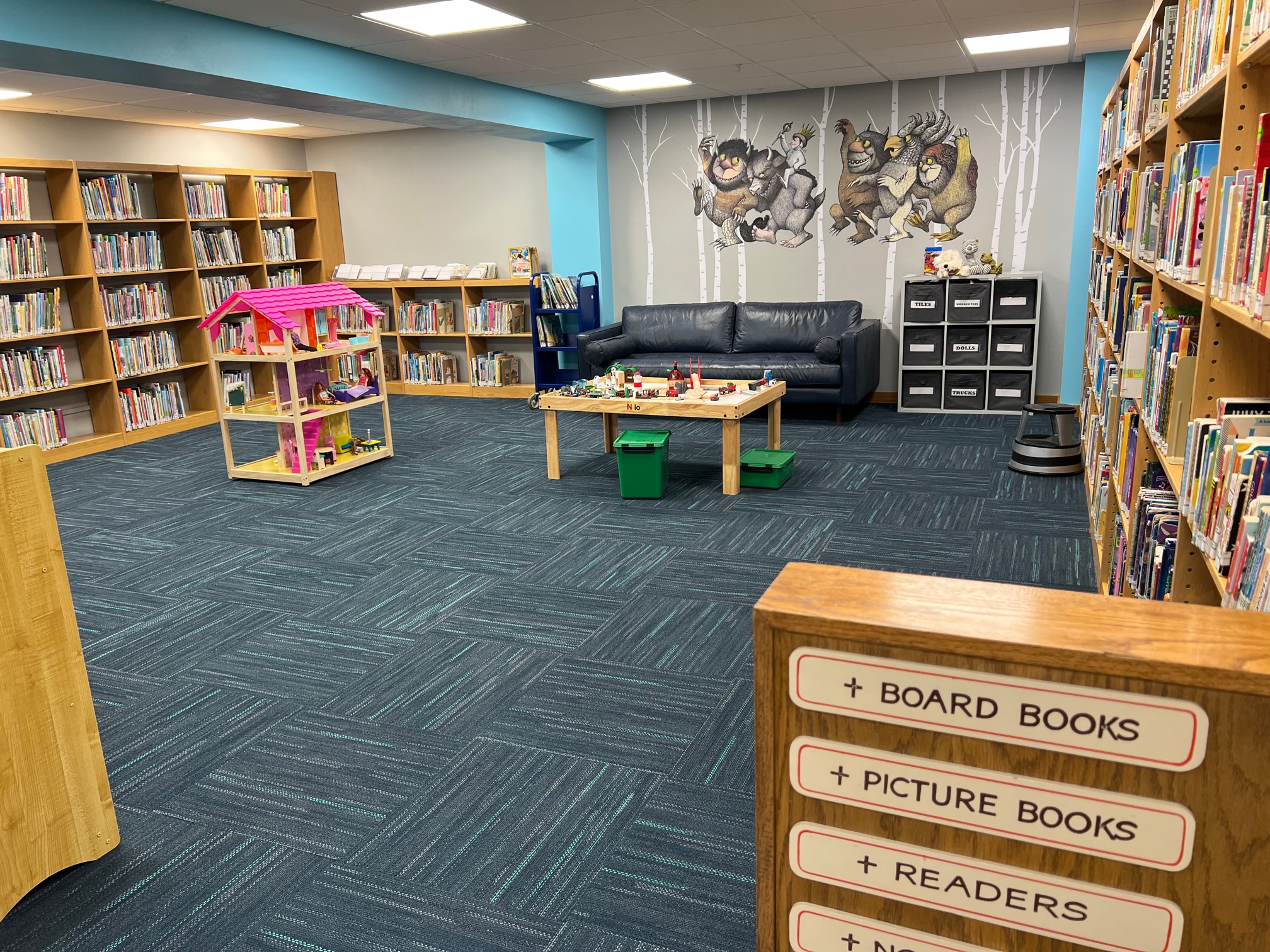 ...Still developing