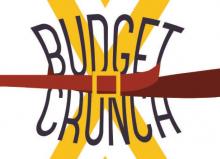 The Lodi City Council's budget hearing and adoption are taking place THIS TUESDAY, November 14 starting at 7 pm. Please attend, and please make your voice heard.
On Sept. 19 the library budget was presented to the city's finance committee by Library Board treasurer Neil Heskin and library co-director Trisha Frankland. The library requested $135,000 in funds – support that totals 44% of the library's operating budget. City finance committee member and District 1 Alderperson Peter Tonn expressed frustration that the Town of Lodi has not increased its support for the library, then recommended the City decrease its allocation to the library because "the City funds more than its share." (see the minutes of that meeting at https://www.cityoflodi.us/AgendaCenter/ViewFile/Item/7403?fileID=6399)
In two decades, the City of Lodi's support for the library has increased less than 17%: 20 years ago they were allocating $110,700. Coming out of the finance committee, the 2018 budget before the City Council says:
Library: keep 2018 amount at the 2017 budgeted amount of $128,750
Additionally, District 3 Alderperson Bill Welch has submitted a resolution for Tuesday to add $5,714 to the library's 2018 budget to make up for a reduction of funds from Columbia County.
Please attend this important budget hearing at Lodi City Hall on Tuesday night, and please speak to your elected officials in support of additional funding for the library.
(CLICK HERE to see all the city department's draft budget documents)