Have you tried an audiobook? Because it's a fun way to do some required read while you're also exercising, crafting, cleaning, and more. Give it a try and enhance your summer by participating in SYNC - a teen audiobook campaign that features title pairs of high-interest books based on a weekly theme.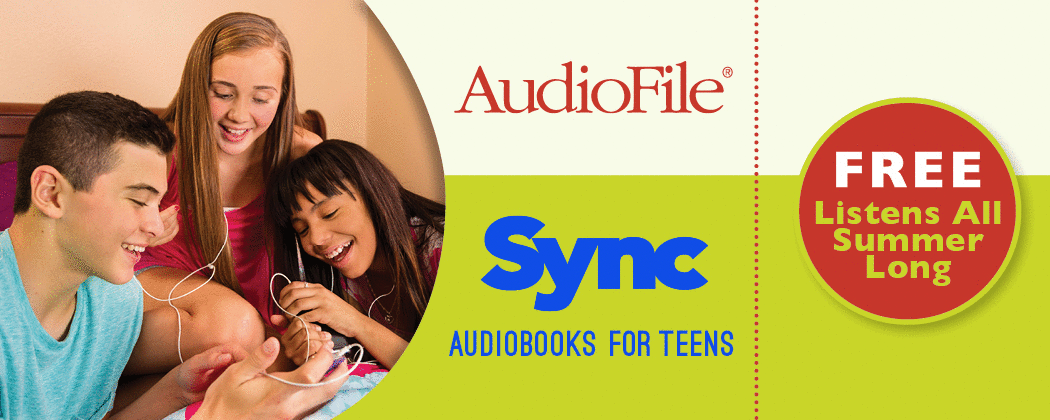 Aimed at teens age 13 and older, SYNC 2017 is giving away 32 titles — two paired audiobook downloads each week, ending August 16th. Check out the calendar of releases and the complete list of exciting audiobook titles from award-winning authors such as Daniel José Older, M.T. Anderson, Franz Kafka, Ruta Sepetys, and Nikki Grimes. There's no wait list - titles are available for immediate download and the files never expire. 
To get notice each time new titles are available, sign up for email or text alerts by visiting www.audiobooksync.com. The SYNC program is a project of AudioFile Magazine in partnership with OverDrive and audiobook publishers.