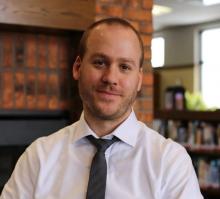 New Director, Alex LeClair, will start at the library on Monday March 18th. 
This is the brief bio Alex wrote for the community forum:
For the past 20 years, I've worked as a library clerk, shelver, A/V assistant, interlibrary loan manager, adult reference librarian, and director.  I love looking for ways to include fun and engaging programs and to build a collection that is vibrant and responsive to the community's interests. Great customer service is essential and Lodi has a great staff, so I'm excited to get started!
Help us welcome Alex to Lodi the week of March 18th!