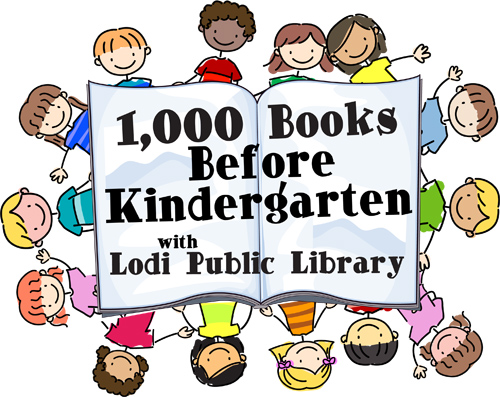 Early-Childhood Program
We're excited about our early-literacy initiative "1,000 Books Before Kindergarten," a way the library can help parents celebrate the milestones in their child's growth and get kids ready for learning. Parents can enroll their child anytime (new babies are born every day!) and the program has a flexible end-date of kindergarten. Learn more about 1000 Books Before Kindergarten
Stories with Susie
Susie the Duck hosts a special traveling storytime at 4:30 pm on the first Thursday of the month (the location changes each month). This joint project brings fun for kids and parents when a member of Lodi & Lake Wisconsin Chamber of Commerce reads a great story and the library adds early literacy. Titles often feature themes related to the business of the month or a timely community event. Mascot Susie is always on hand to greet families and model good listening skills.
Family-Friendly Content Filtering:
E-books for Kids
The library's Overdrive downloadable system now has a "kids' reading room" for juvenile and teen materials. This is a complement to the full downloadable collection: a special interface for our younger patrons directly into the materials they're interested in (and who would rather not browse the racy romances or complex nonfiction selections).
Online searching
Google has introduced a new kid-friendly search site called Kiddle. It blocks searches of common "naughty" words and also helps filter results of more inoccuous searches to insure family-friendly results.
Fun Links for Kids:
Reading & literacy:
Character-based sites:
General puzzles and games:
Wide-ranging sciences:
Great Web Sites for Kids is a list, broken into subject areas and updated all the time! It's coordinated by the Children & Technology Committee of the Association for Library Service to Children, a division of the American Library Association.