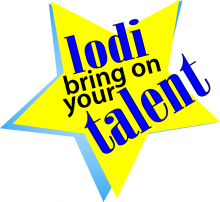 Are you a performer? Do you love to sing or dance or play an instrument or act out a show with your friends? Or does all of that sound really scary … but you'd like to make someone smile by reading aloud with them?
The Lodi Public Library is seeking local kids with talents (or just bravery) to perform for the entertainment of seniors in the area assisted living residences. 
This event is still coming up: Thursday, August 9 – 2 pm at Haven Hills, 215 Dale Drive        
Perform solo, or get together a group of friends. Do a magic trick, tell jokes, read a story ... show us your best, and we'll all applaud!