Are You Ready To Have Some Fun?
Because snuggling together, sharing a picture book with your child before bedtime is not only the best part of the day - it's exactly what this program is all about!
While a Thousand May Seem Like A Lot, It's Not!
SOME PERSPECTIVE: You have 1,826 nights between birth and your child's fifth birthday. That means:
If you read ONE BOOK per night, you'll reach 1,000 books before three years have passed.
If you read THREE BOOKS most days, in less than one year you'll reach our milestone.
This is what you could call a "Goldilocks" goal - not too big, and not too small. Just right!
What's the Point?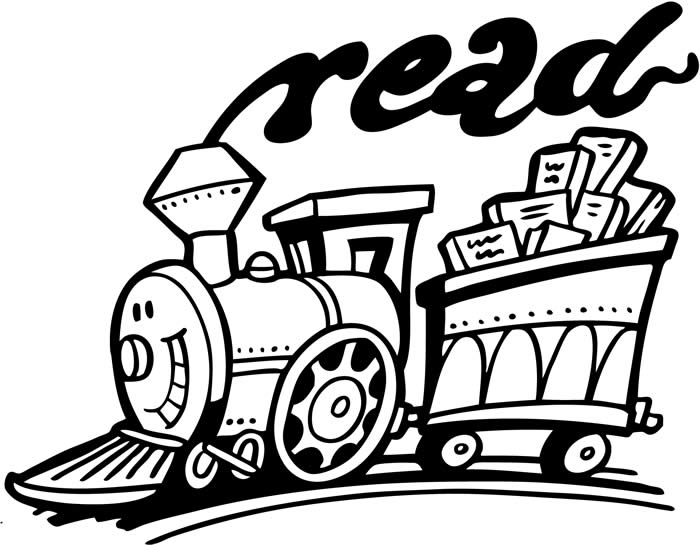 Reading and getting even the littlest kids involved with books can help them once they're in school. It sets up a habit and an example of reading.
And that foundation of reading skills will eventually carry over in to every other school subject - you can't do math and you can't do science without first mastering reading.
Tracking the number of books read gives kids and parents alike a sense of accomplishment. On a day where nothing has gone right, you still have quantifiable evidence that you're getting somewhere (even if you secretly wish it was potty training progress instead!).
Let's Get Going ...
REGISTER at the library. Your registration packet includes a free book bag and your first reading record card.
READ! Color an icon on the record for each book you read. If you'd like, use the space provided at the end of the form to list a few of your recent favorite titles or authors.
RETURN to the library each time you've filled a record (100 books). You'll get a sticker prize to keep and a sticker to place on our progress poster. You'll also get a new, clean reading record. (Some milestones have additional surprises)
REPEAT until you reach 1,000 books!
Books, Stories & Tales to Share
Do we have to read books from the library?
You are invited to read books from any source: the doctor's waiting room, daycare, home, or elsewhere. But we also encourage you to make the most of our library's expansive story collection; it's an inexpensive way to add variety and interest to your reading time together.
I read the same story every night to my child. Can I count that book more than once? 
Yes! There is inherent value in repetition, since many future skills will be built on understanding sequence and patterning. So don't worry about reading the same book over and over; if it's what they want, enjoy a familiar favorite.
What if my child listens to an audiobook? 
As long as your child listens to the entire story, you may count it. This also applies for the stories embedded in electronic games - it counts, as long as they don't just skip the story to play the game.
We have several children. Can I count the same title for each child?
You sure can!
Can I count Storytime books? 
Yes, and you also may count the books your child is read in daycare or preschool. Note: you may want to ask about the titles so you can locate beloved favorites later.
My older children read to their siblings. Can I count those books? 
Count any books that are read your child, no matter who does the reading. Getting other family members involved builds bonds and reinforces your child's social skills.
Special Thanks
Special thanks to our program partners at Wisconsin River Bank