Who Are the Friends?
The Friends of the Lodi Public Library is a non-profit group (501c3) founded in 2016 to raise funds to enhance the library's programming, facilities, events, and other community offerings.
Our board of directors is comprised of local volunteers who organize the annual run/walk, end-of-the-year direct mail appeal, and other fundraisers. Our members and donors include hundreds of supporters who make tax-deductible gifts to support the library.
We are proud to have raised and contributed more than $50,000 for the library so far, thanks to our generous community! 
We invite you to join your local friends and neighbors in demonstrating your support for our wonderful public library in Lodi. You can help make a difference in our community's quality of life!
Ways to get involved:
Become a member by making a tax-deductible donation at any time (online, by check/mail, or at the library)
Support our fundraising endeavors as a participant, donor, sponsor, or volunteer:
Annual Run/Walk (second Saturday in August)
Green Bay Packers Tickets Raffle (Fall)
End-of-the-year direct mail appeal (Nov and Dec)
Wine, Cheese & Chocolate event (winter)
...and more
Spread the word: Please encourage others to join the Friends and to support our fundraisers. Follow us on social media and share our content.
Image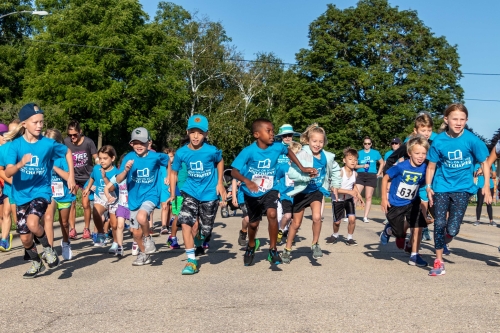 Image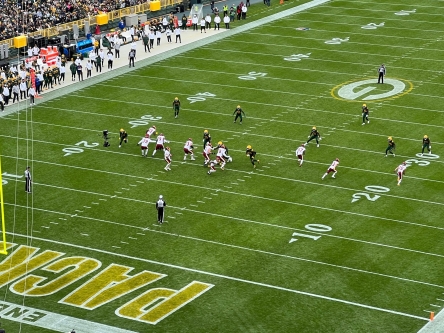 Summer Reading Program
Since the Friends became the primary funding source for the library's Summer Library Program, participation has expanded dramatically, even doubling previous totals. In 2022, we supported the most successful Summer Library Program yet. Registrations jumped from 434 in 2021 to 634 in 2022. Kids read (or were read to) for 4,179 hours, teens read 140,000 pages, and adults read 773 books. Throughout the summer, the library welcomed big crowds at outdoor events and capped off the Summer Program by handing out unique prizes to more than 100 participants, generating lots of excitement.
Image
Image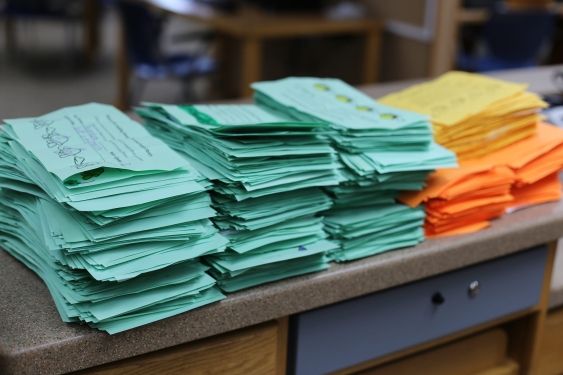 Awards
In 2020, the Columbia County Library Systems Board awarded Friends of the Lodi Library with the Advocate of the Year award. 
Contact Us
Board of Directors:
Christina Smith-Gallagher - President
Allison Rowe - Vice President
Nancy Piraino - Secretary
Pete Price - Treasurer
Susan Atkinson
Heather Holy
Marge Walstad
General Email: friendsoflodilibrary [at] gmail.com
Board President's Email: csmithga [at] amfam.com (csmithga[at]amfam[dot]com)
Social Media: Find us on Facebook
Mailing address:
The Friends of the Lodi Public Library
130 Lodi Street
Lodi, WI 53555
Grants
$2,000 from Wisconsin Humanities for the 2023 Community Read project
$836 from LACE for kitchenette renovation in 2023
$1,000 from the Lodi United Methodist Church for the re-design of the Children's Department 2022
$2,000 from Wisconsin Humanities for our community-wide read in 2022
$1,300 from the Sauk Prairie Healthcare Foundation for our Healthy Summer Programs 2022 proposal
$1,000 from the Lodi United Methodist Church for the Early Literacy Initiative in 2021
$282 from LACE for the computer in 2021
$1,000 from Alliant Energy for the Early Literacy Initiative in 2021
$491 LACE grant for Vault Renovation in 2021
$1,400 Heathy Reading, Healthy Living grant from the Sauk Prairie Healthcare Foundation in 2021
$3,000 ALA's Libraries Transforming Communities: Focus on Small and Rural Libraries grant in 2021
$2,000 from Wisconsin Humanities Council for community-wide read in 2021
$2,000 from the Lodi United Methodist Church for community-wide read in 2021
$1,000 Healthy Life Grant from the Sauk Prairie Healthcare Foundation with a $1,000 match from the Friends for health programming in 2020
$1,000 Community Grant from Alliant Energy for the Vault Forward Program in 2020
$7,500 from Wisconsin Humanities Council in 2020. "Funded by a grant from the Wisconsin Humanities Council, with funding provided by the National Endowment for the Humanities (NEH) as part of the Coronavirus Aid, Relief and Economic Security (CARES) Act economic stabilization plan. Any views, findings, conclusions, or recommendations expressed by the grant recipient do not necessarily represent those of the National Endowment for the Humanities. The Wisconsin Humanities Council supports and creates programs that use history, culture, and discussion to strengthen community life for everyone in Wisconsin."
$5,000 WiLS Ideas to Action grant for the Intro to Podcast Prodcution Project in 2019 and 2020
$1,749 LACE grant for Program Room Renovation in 2019
$3,000 Green Bay Packers Foundation grant for Program Room Renovation in 2019 
$5,000 Lodi Rotary Club grant for Program Room Renovation in 2019