Humorous stories
Funny stories for the Elephant & Piggie lover in your life who's looking for their next read!
- Andrea
Pre-Readers
Image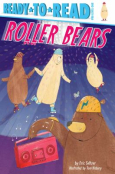 Eric Seltzer is the author of many books with colorful illustrations and silly situations. His books focus on rhyming and wordplay. Some titles include Roller bears, Knight owls, and Party pigs! --- all illustrated by Tom Tinn-Disbury.
Image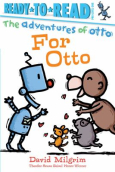 A series about a robot and his animal friends in silly situations. The series focuses on short sentences, repetition, and rhyming words. This series is a mix of Pre-Readers and Level 1 titles.
Image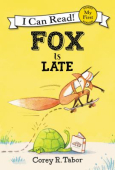 A series about an independent fox who likes to march to the beat of his own drum. Featuring sweet friendship and silly situations.
Level 1 Early Readers (Same as Elephant & Piggie)
Image

A series about two very different friends who discover things they like to do together. They have fun even when things go wrong.
Image

A series of stories about supportive friends who have big emotions, sometimes silly.
Image
Splat and his friends get into silly situations and make funny faces. This series has a mix of picture books, Level 1 and Level 2 readers.
Image

Stories about friends who are opposites.
Image

Jonathan Fenske is the author of many humorous books and series. The Crabby the Crabby Crab series is focused on the friendship of two friends with very different personalities. The Pig and Fox series is more focused on wordplay. His works include picture books, Level 1 and Level 2 readers.
Image

Collections of short stories starring two friends.
Image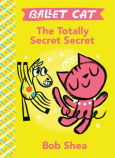 Ballet Cat shares her love of dance with her friends and family.
Image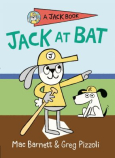 A funny series about a mischievous rabbit, a cranky old lady, and a loveable dog.
Image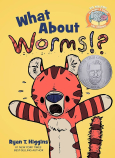 A series of funny books that are Elephant & Piggie approved! They are shelved separately by author, but all have the distinctive "Elephant and Piggie" type spine, so they can be found on the shelves easily. Some good ones include the silly book about creepy crawlies called What about worms!? by Ryan T. Higgins and It's shoe time! by Bryan Collier.
Level 2 Early Readers
Image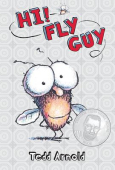 Tedd Arnold writes funny and gross stories sure to appeal to every mud-roller. His most popular series is Fly Guy -- a series full of gross-out humor about a boy and his pet fly. Also check out his companion series about educational topics - Fly Guy Presents.
Image

Clever and silly stories about Poppleton and his friends. A gentle and slow-paced series focused on friendship and having fun.
Image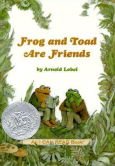 Stories about friends having a good and often funny time. A gentle and slow-paced series.
Image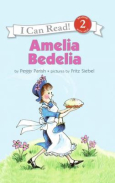 The classic, silly series about a maid who always takes things too literally. Kids will enjoy the wordplay and absurd situations. There's also a companion young Amelia Bedelia series of Level 1 readers.
Image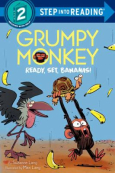 A series about a grumpy monkey who gets into mischief with very expressive illustrations.
Image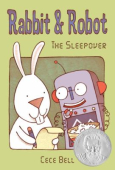 A rabbit and a robot are friends despite their differences.
Image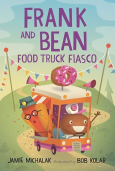 A fun, colorful series of a couple of foods getting into absurd situations.
Level 3+ Early Readers
Image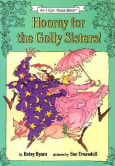 Stories about the antics of the sisters: May-May and Rose. May-May and Rose make ridiculous decisions, but have fun traveling around performing together.
Image

Silly stories about two brothers and their antics. They feature familiar situations and everyday humor.
Image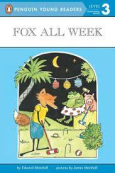 Humorous stories about a Fox just trying to have a good time.
Image
Stories about an expressive, silly snail and his best friend ladybug.
Image
Classic stories by Robert Munsch adapted for early readers.