Making the List
I haven't been reading picture books seriously for that long. Three years ago I started my first job as a Library Director in a small town, which meant that I was also the de facto Children's Librarian. In the years that have followed, I have developed a deep love for picture books and an admiration for their creators. I read them at my son's bedtime and I read them to crowds of families at Story Time. I read them for my own amusement and pleasure.
Picture books often teach, but what they teach is mysterious. The best stories among the lot belong in the same revered company as any modern works of art: best novels, best nonfiction books, best paintings, best movies and TV shows, best works of music, etc. That might sound silly to some people, but I think it's true!
We are living in a Golden Age of the Picture Book. There are so many deserving books that could be added to a list like this, and I encourage you to make your own. Here is mine.
-Alex
Image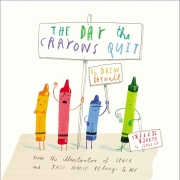 100. The Day the Crayons Quit by Drew Daywalt and Oliver Jeffers (2013)
Crayons are an excellent personification of childhood. The messiness and the creativity are easily identifiable to kids and, for that matter, to their parents and grandparents. Told through a series of written letters from each crayon imploring Duncan to use the crayons more creatively, The Day the Crayons Quit is sweet and funny. And it encourages originality.
Image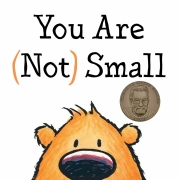 99. You are (Not) Small by Anna Kang, illustrated by Christopher Weyant (2014)
A simple story about size, comparison, and opposites, and yet there is something inherently philosophical at the heart of the story. It's easy to discuss context and juxtaposition and the relativity of comparisons, if you want to go down that road. For kids fixated on being bigger, it's a playful reminder that there is always someone bigger and smaller than you.  
Image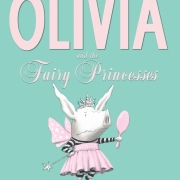 98. Olivia and the Fairy Princesses by Ian Falconer (2012)
Olivia is an iconic picture book presence, delighting and dismaying with her precocious observations and demands. She embodies the unique character of childhood, while the books stand back slightly and wryly acknowledge the hypocrisy and selfishness of any child (or person, for that matter) learning to become someone.
Image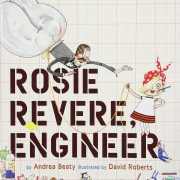 97. Rosie Revere, Engineer by Andrea Beaty, illustration by David Roberts (2013)
Rosie is an inventive and empowered young girl and the vivid precision of her mind is matched by the illustration and design of this great book. The illustrations are meticulous without being busy. The typeface is easy to read and perfectly placed, playful at times. The music of the rhymes and the overall vibe of the book owes a lot to Chris Van Dusen, but these books have mapped their own path, and this is my favorite of the bunch in the 2010s. A girl power book that is fun to read.
Image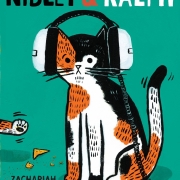 96. Niblet & Ralph by Zachariah OHora (2018)
This story of mistaken identity highlights that two cats might look alike, but their personalities, mannerisms, and preferences can be very different. Likewise, people can look different, but have a lot in common. Love the bold colors of OHora's style, the sweetness of the mood.
Image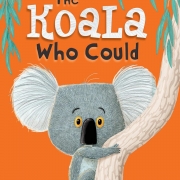 95. The Koala Who Could by Rachel Bright and Jim Field (2017)
Kevin is a koala who can't let go of his tree, because he's afraid of the risks of living life on the ground. His friends implore him to join them, but he won't risk it. Kevin soon realizes it's better to be in the fray. A simple story, boldly and beautifully illustrated, that resonates with all ages: you shouldn't hide from the opportunity to live a full life.
Image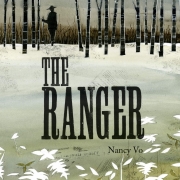 94. The Ranger by Nancy Vo (2019)
A kind of western folk tale of a picture book, The Ranger is strange in its mystery and starkness. There is a homemade paper art style to the illustration and yet the vision of the illustrations is cinematic, choosing striking perspectives, a mystical interlude, and an abrupt ending that makes revisiting the story fun.
Image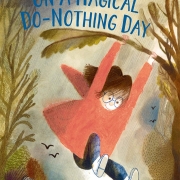 93. On a Magical Do-Nothing Day by Beatrice Alemagna (2016)
I love the muddy, earthy images of this story set against the bright orange hoodie of the main character and the imagination pulsing beneath the world she explores. The moodiness and wonder are always anchored by streams and stones and mushrooms and grass. It's all very abstract and yet it feels lived in and real. The story is also about connecting—with yourself, your parents, and nature.
Image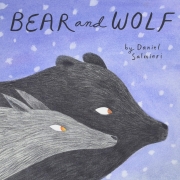 92. Bear and Wolf by Daniel Salmieri (2018)
An uncanny moment of recognition in the middle of a wintery forest between a bear and a wolf becomes a story of friendship that holds across the change of seasons and the convention of their natures.  Whimsical and romantic.
Image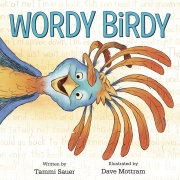 91. Wordy Birdy by Tammi Sauer, illustration by Dave Mottram (2018)
Speaking of whimsical, meet Wordy Birdy, the chatty over-sharer of this joyful story. Wordy Birdy learns to listen to her friends in the forest, but what impresses me most about this story is how the images and word placement on the pages are so well-suited to the rhythm and energetic arc of the story. It could have been a mess or irritating, but instead it's ingratiating and understandably kinetic.
Image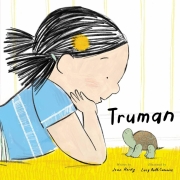 90. Truman by Jean Reidy, illustration by Lucy Ruth Cummins (2019)
This is a heroic story of the first day of school from the perspective of a young girl's turtle named Truman. Truman is worried about Sarah when she is mysteriously gone all day and thus escapes his aquarium in a miniature odyssey that is funny and sweet in its devotion. Perfectly illustrated, quirky and quixotic.
Image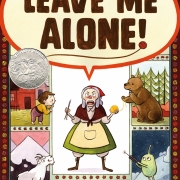 89. Leave Me Alone by Vera Brosgol (2016)
An exasperated grandmother implores her large family (and everything else she meets) to leave her alone, so that she can get a little knitting done. A clever and uncanny journey ensues, connecting with every caregiver who has wanted some peace and quiet amidst the family storm.
Image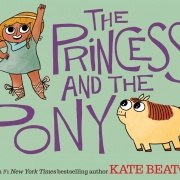 88. The Princess and the Pony by Kate Beaton (2015)
Beaton's graphic novel style transfers well to this picture book about a fierce young princess named Pinecone and her gassy pony. A cute, brisk, and entertaining story filled with rich, concrete detail, humor, and imagination.
Image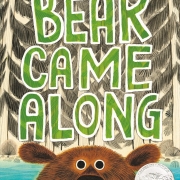 87. Bear Came Along by Richard T. Morris, illustration by LeUyen Pham (2019)
"So many different animals living their separate lives, but they didn't know they were in it together until the river came long." A joyful book about embarking on a journey together, but it's the illustrations that push this book onto the list, capturing the silliness, drama, and exhilaration of the animals' adventure.
Image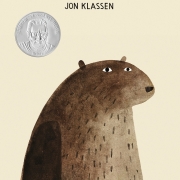 86. I Want My Hat Back by Jon Klassen (2011)
Laconic, minimalist, hat-obsessed. This story captures Klassen's deadpan style in its simple desires and amusing grievances.
Image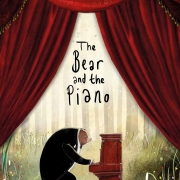 85. The Bear and the Piano by David Litchfield (2015)
A bear finds a piano in the forest and in the process of learning to play discovers that he's an artist. When his talents are discovered, he moves to the big city and becomes famous. Upon returning to the forest, he worries that his home has forgotten him or resents him. But when he returns, he finds that he is loved and celebrated. It's a dream-like journey: anxious and honest.
Image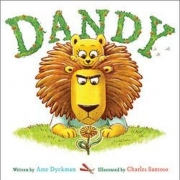 84. Dandy by Amy Dyckman, illustrated by Charles Santoso
A playful, light-hearted story about parenting and imperfection, as love wryly triumphs over the stressed-out demands of lawn care.
Image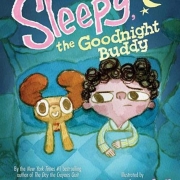 83. Sleepy, the Goodnight Buddy by Drew Daywalt, illustration by Scott Campbell (2018)
Roderick doesn't like going to sleep at night, so his parents get him a cuddly, stuffed animal named Sleepy to help him fall asleep. Roderick soon learns what it's like to be on the receiving end of inexhaustible chatter and resistence. After a frazzled night, Roderick collapses asleep. It's a silly story of mischief that secretly offers children a gentle critique and lesson through its role reversal structure.
Image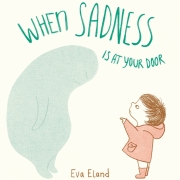 82. When Sadness is at Your Door by Eva Eland (2019)
A thoughtful book about dealing with sadness when it veers toward depression. Heavy subject matter for a picture book, and yet Eland gives sadness a globular greenish-blue body, treating the emotion like a companion that should be recognized rather than avoided. Applicable in therapeutic settings for kids (and adults) of all ages.
Image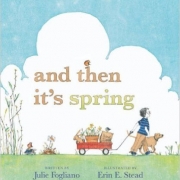 81. And Then It's Spring by Julie Fogliano, illustration by Erin E. Stead (2012)
Fogliano's style is Norman Rockwell meets Wes Anderson and it resists the payoff you are expecting. The settings are idyllic, but the characters and mood are offbeat. In And Then It's Spring, a young boy plants seeds and waits for them to grow. They don't grow right way, but one day, everything has changed.
Image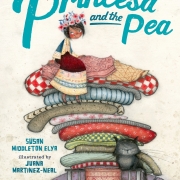 80. La Princesa and the Pea by Susan Middleton Elya, illustrated by Juana Martinez-Neal (2017)
The traditional Hans Christian Andersen story is transformed into a bilingual story. It's sweet, funny, and immaculately illustrated. A beautiful re-imagining of a classic.
Image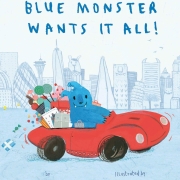 79. Blue Monster Wants It All! by Jeanne Willis, illustration by Jenni Desmond (2018)
There is an uncanny moment when the blue monster, wanting everything his way, snatches the sun out of the sky and eats it. After sobbing he spits out the sun and realizes that he's gone a long way to learn a simple truth: he's all alone. A vivid and unusual story about the loneliness of self-absorption.
Image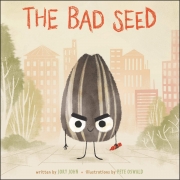 78. The Bad Seed by Jory John, illustration by Pete Oswald (2017)
A California Raisins-like cast of seeds and nuts featuring one bad seed of an anti-hero. We get a picture of the bad seed's badness and the origins of that badness, and then the choice to be not-so-bad. It's not the moral-of-the-story transformation that some parents will want, but it's closer to the truth of growing up.
Image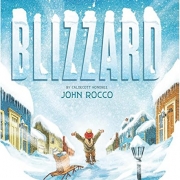 77. Blizzard by John Rocco (2014)
Norman Rockwell-like illustrations of everyday life, tracing the odyssey of a young boy as he secures supplies for his neighbors and family during a historic blizzard. The story is so wholesome that it's easy to miss the important moment this captures in a young boy's life, when he moves from someone who is cared for to someone who can care for others.
 76. Pick a Pumpkin by Patricia Toht, illustration by Jarvis (2019)
The only holiday book on the list, I love how Pick a Pumpkin sweeps you into Halloween through families enjoying the season and preparing for the celebration. It also highlights Halloween's individuality and sense of transformation. Choose your costume, become the character, pick your pumpkin, create your jack-o-lantern. The bouncy rhyme lurches with a wicked playfulness suitable to the holiday.
Image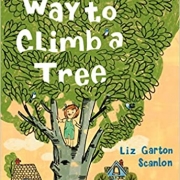 75. Another Way to Climb a Tree by Liz Garton Scanlon, illustration by Hadley Hooper (2017)
If Jon Klassen has hats, then Liz Garton Scanlon has trees. A young girl named Lulu is sick and confined to her home, but she still finds a way to climb her favorite tree using the tree's shadow cast upon her wall. I love the lyrical interplay between text and image, the brevity of the story, and how the trees exemplify the girl's personality.
 74. Wild by Emily Hughes (2013)
Luxuriant and rough in its depiction of nature, the humans in Wild are wide-eyed grotesques, both comical and strange. But in the wild, the girl at the heart of the story feels connected to the world. A folk tale that juxtaposes a dark view of civilization with a romantically feral depiction of nature, ending on a note of liberation.
Image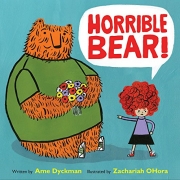 73. Horrible Bear! by Ame Dyckman, illustration by Zachariah OHora (2016)
OHora's characters dominate the page with their size and vividness, a perfect match for Dyckman's offbeat story about oversized emotions. Nevertheless, the story reveals subtle truths about the waves of anger and misunderstanding that affect us all, and the forgiveness that is possible if we try to understand each other.
Image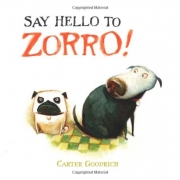 72. Say Hello to Zorro! By Carter Goodrich (2011)
Carter Goodrich's illustrious work with Pixar and other animated design is clear with this book. In fact, this could be the start of a great Pixar movie. As it is, it's a charming story about embracing new circumstances and companions for how they can add unexpected happiness to your life.
 71. The Day You Begin by Jacqueline Woodson, illustration by Rafael Lopez (2018)
A thoughtful and sensitive story about the emotions of being an outsider. It highlights the importance of finding connections with people as a way to become who you truly are.
Image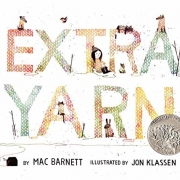 70. Extra Yarn by Mac Barnett, illustration by Jon Klassen (2012)
The use of color is Wizard of Oz-like with this book. A young girl knits colorful sweaters and (other pieces of clothing) for everyone she meets and soon word spreads about this knitter and her magical yarn. Slowly she brightens the landscape and the mood of all she meets. Eventually she thwarts a wicked archduke in an uncanny scene of destiny. A deadpan story that holds deeper wells beneath its placid surface.
Image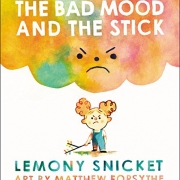 69. The Bad Mood and the Stick by Lemony Snicket, illustration by Matthew Forsythe (2017)
Lemony Snicket's picture book stories exist as quintessential examples of the uncanny: strange and original, and he always seems to bring the same quality out of his illustrators. There's a dream-like rainbow glow to the illustrations here, a story about how bad moods can be passed along like a virus and also stifled by the positive choices we make.
Image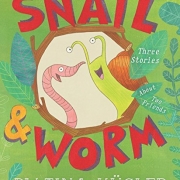 68. Snail & Worm: Three Stories About Two Friends by Tina Kugler (2016)
This book's comedic timing is laugh out loud funny if you can get on its wavelength. Overflowing with personality, it perfectly captures the absurd joke-telling and life events that bind friends together. Three stories in one, but I'd read a novel featuring these characters.
 67. If I Built a House by Chris Van Dusen (2012)
The retro-futurism of Chris Van Dusen's illustration feels timeless and yet the STEM-like focus of his stories feels very now. He's a descendant of Seuss and Silverstein. His stories, this one included, bounce along in surreal and clever ways, and the young boy guiding us along is an inventive daydreamer, much like the author we presume.
Image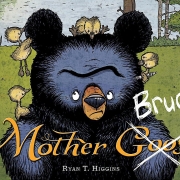 66. Mother Bruce by Ryan T. Higgins (2015)
Gorgeously illustrated and wryly funny, Mother Bruce is a contemporary fairy tale about a grumpy bear learning to love. Reading this book (and others by Ryan T. Higgins) is like being zoomed into a cartoon: rich, expressive, and playful.
Image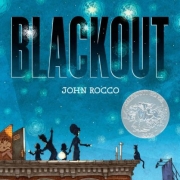 65. Blackout by John Rocco (2011)
Looks a lot like a graphic novel, but the panels work really well here, illustrating the space between family members as they separate into different rooms within their apartment. Life in the city also is broken into panels, intimate enclaves jammed together. When a blackout knocks out the lights, the family must come together, as must the neighborhood. A romantic and captivating take on remembering what's important.
Image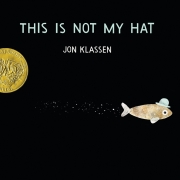 64. This is Not My Hat by Jon Klassen (2012)
This book plays out like an animated short before a Pixar movie, sharing the inventiveness and humor of those stories. It also is an amazing use of the space between pages, which act as ellipses. The action feels as if it is moving across the page almost like a flip book and the story is narrated entirely by the arrogant thief-fish, who turns out to have been overconfident.
Image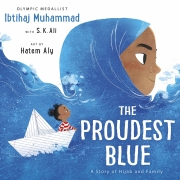 63. The Proudest Blue by Ibtihaj Muhammad with S.K. Ali, illustration by Hatem Aly (2019)
An empowering and inspiring story about embracing who you are, The Proudest Blue also offers a window into a cultural moment that isn't common picture book fodder: the first day of hijab. In some ways, the story is common, in that Asiya's difference is resisted and she's bullied for it. But the combination of the dreamy, whimsical art and the lush blues, the emotional insight, and the cultural exploration makes this story feel fresh and welcome.
Image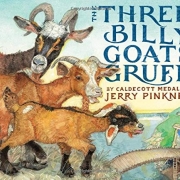 62. The Three Billy Goats Gruff by Jerry Pinkney (2017)
Pinkney's pencil and watercolor illustrations are perfect for this grotesque folktale of a greedy troll getting what he deserves. It feels timeless while also slotting into contemporary concerns about bullying. Just a classic tale told well and illustrated beautifully.
Image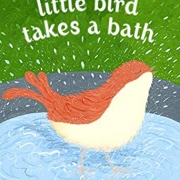 61. Little Bird Takes a Bath by Marisabina Russo (2015)
A gentle book about a city bird looking to find the perfect puddle to bathe in. The story arc takes us from morning to night, which is satisfying, and includes music, sound effects, danger, and a search for serenity and comfort. I loved this book the first time I read it and it retains its magic.
Image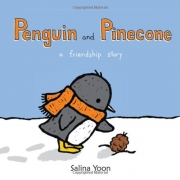 60. Penguin and Pinecone by Salina Yoon (2012)
A heartwarming story that hides its uncanny qualities in cuteness overload. Yoon excels at casually depicting depth of feeling and this unlikely friendship has a deeper emotional resonance at the end than one might expect.
Image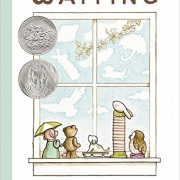 59. Waiting by Kevin Henkes (2015)
Lyrical, short sentences connect with precise, pastel illustrations in this heartfelt story, like a quiet and meditative version of Toy Story. A timeless book about the passage of time, friendship, loss, and the importance of retaining a sense of wonder.
Image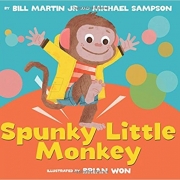 58. Spunky Little Monkey by Bill Martin Jr. and Michael Sampson, illustration by Brian Won (2017)
This fun and wiggly book about rhythm and rhyme features a call and response format that energizes story time crowds, so performance is crucial. A bright, quick-witted, and vigorous book.   
Image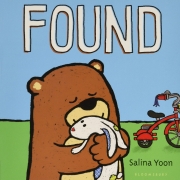 57. Found by Salina Yoon (2014)
Bear finds a lost bunny and sets out on a local journey to find its home, befriending and loving the bunny in the process. An engaging and thoughtful story with humor that will warm the hearts of kids and caregivers alike.
Image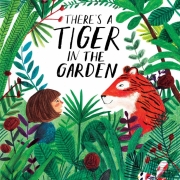 56. There's a Tiger in the Garden by Lizzy Stewart (2018)
A lush and magical story about a young girl who learns to explore the world (and her imagination) through the garden outside her grandmother's house. An excellent read-aloud, as Nora's certainty that there is nothing special about the garden slowly unravels, including an exquisite moment where she asks the tiger: "Are you real?"
Image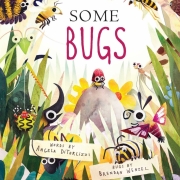 55. Some Bugs by Angela DiTerlizzi, illustration by Brendan Wenzel (2014)
A colorful and breezy book with simple, bouncing rhymes. It manages to make insects appealing to everyone, even the squeamish. Best of all, the story is filled with action and energy, illuminating features of insects, while also encouraging kids to explore this buzzing world. 
Image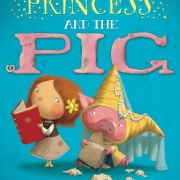 54. The Princess and the Pig by Jonathan Emmett, illustration by Poly Barnatene (2011)
I'm not a fan of meta-fiction picture books, but I love the references to old fairy tales in this book, teasing the stories for being fantastical while also incorporating the varied fantasies into the story. It's like a fairy tale tour-de-force. Funny, sweet, and sour.
Image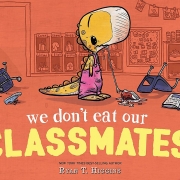 53. We Don't Eat Our Classmates by Ryan T. Higgins (2018)
The scale of the characters, the radiance of the illustrations, and the placement of the text makes everything in this book easy to follow and a pleasure to indulge. It makes sense that this book and Mother Bruce involve characters with appetites. The art design is sumptuous, and the story plays off of that. How do you reign in your appetite? How do you form connections with others? A delectable style with substance to chew on.
Image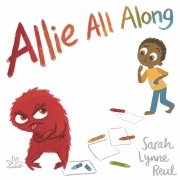 52. Allie All Along by Sarah Lynne Reul (2018)
Exquisitely captures the layers of anger. It could be used in therapy for people of all ages, but it is particularly resonant with children who bounce among extremes more freely. It also offers coping mechanisms and forgiveness, and we need more books about forgiveness.
Image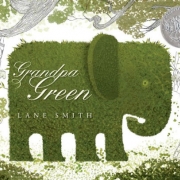 51. Grandpa Green by Lane Smith (2011)
A lyrical story of family history, tracing the origins of the great-grandpa: his young life, a war, a marriage, an occupation. A springtime palette and an autumnal feel, it covers the passing of time and the stories that connect generations of family in a beautiful and poignant way.
Image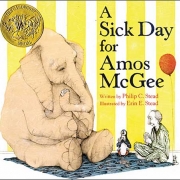 50. A Sick Day for Amos McGee by Philip C. Stead, illustration by Erin E. Stead (2010)
A tender story of a benevolent zookeeper, who takes a sick day and is visited by the animals he typically cares for. Imagine Mr. Rogers falling ill and being visited by his puppets. This book has the feel of hand-drawn animation, a detailed and tangible type of illustration that evokes an earlier era of storytelling.
Image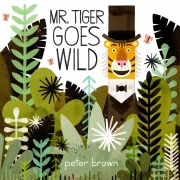 49. Mr. Tiger Goes Wild by Peter Brown (2013)
No picture book panel has made me hear a sexy saxophone more than the scene in the middle of this book when Mr. Tiger transforms into his liberated self: au naturel. A comedy of manners that pinpoints the dramatic need in each of us to break free from social strictures, Mr. Tiger Goes Wild is delightfully fun to read aloud. It's also a tonic for anyone of any age living in any stage of social (or personal) repression.
Image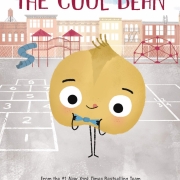 48. The Cool Bean by Jory John, illustrated by Pete Oswald (2019)
A "kindness is cool" story that turns the typical bullying story into one of fellow students helping each other. Perfectly captures how strong leaders can change an entire culture. The illustrations are sweet and silly and the tone of the story never dips into didacticism, even if there is a good lesson here.
Image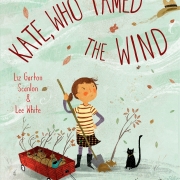 47. Kate, Who Tamed the Wind by Liz Garton Scanlon, illustrated by Lee White (2018)
The language in this story doesn't rhyme, but the rhythm of the words bumps and jostles and repeats like wind roaring through the letters and pages. Add in the pastoral setting and the exaggerated location of a lone house atop a steep hill and you have a story that feels like a folktale. Kids will also learn a novel lesson: trees protect us from the wind.
Image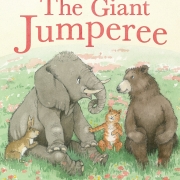 46. The Giant Jumperee by Julia Donaldson and Helen Oxenbury (2017)
This book is like a well-crafted pop song by two masters. The repetition is easy to follow, develops language skills, and builds story tension. The animal illustrations are warm and cuddly, depicting a close-knit community where everyone is concerned and wants to help. The fear will be real for kids and the relief palpable when the truth of the threat is revealed.
Image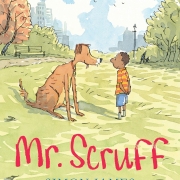 45. Mr. Scruff by Simon James (2019)
This book uses rhyme to connect potential dog owners with their perfect dog. A young boy named Jim really likes Mr. Scruff, but the dog is so big and Jim is so little and of course their names don't rhyme. Jim and his family decide to adopt Mr. Scruff anyway. It's a simple and amusing story that captures the life-altering choices we make out of love and connection, even if convention suggests we do something else.
Image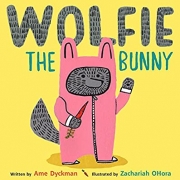 44. Wolfie the Bunny by Ame Dyckman, illustrated by Zacharia OHora (2015)
A sweet story about family, adoption, fear, and acceptance. The plot of the story rolls along with great comedic timing and builds to a dramatic confrontation. Best of all, the personalities are distinct: smitten parents, exasperated Dot, sad and hopeful Wolfie, and aggressive and frightened Bear.
 43. Boy + Bot by Ame Dyckman, illustrated by Dan Yaccarino (2012)
A gentle and charming story about an unlikely friendship between a young boy and a robot. What's most impressive about the story is how well it captures the deep connection between the two, almost like The Iron Giant. The boy and robot want to help each other—and it feels important—even if we know it's a modest comedy of errors. The scene at the end when the two agree to play with each other again is tender and moving.
Image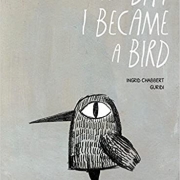 42. The Day I Became a Bird by Ingrid Chabbert and Raul Nieto Guridi (2016)
A tender and lyrical story about falling in love for the first time, complete with feelings of longing and quiet obsession. The story is told from the point-of-view of the boy, who is an artist designing his bird costume and drawing pictures of his love, and it's not hard to imagine the author of the story telling a personal story that speaks to adults as much as kids.
Image
 41. The Book With No Pictures by B. J. Novak (2014)
A total crowd pleaser that demands performance, which makes it a fun read each time. It also uses negative space and text in lieu of illustrations in a really clever way. A book that will be read for generations and should be read by everyone as an iconic subversion of the art form.
Image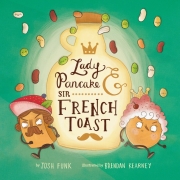 40. Lady Pancake and Sir French Toast by Josh Funk, illustrated by Brendan Kearney (2015)
A tongue-in-cheek Seussian rhymefest about two breakfast foods racing for the last drop of syrup set inside a stuffed refrigerator. It makes you see the world from the food's perspective, almost like the movie Ratatouille magically depicts the perspective of a rat. A fun, action-packed story about rivalry, sharing, and food.
Image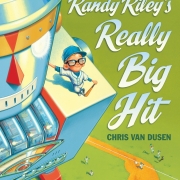 39. Randy Riley's Really Big Hit by Chris Van Dusen (2016)
Recalling "Casey at the Bat" in mood with a retro-futurist twist, this book contains Van Dusen's rollicking rhymes, humor, and fascination with invention. It's a dramatic story that allows his nerdy protagonist to be the sporting hero using his hard work and intellect.
Image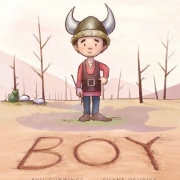 38. Boy by Phil Cummings, illustrated by Shane Devries (2018)
In a fantastical realm where dragons are in constant battle with the sword-wielding soldiers of the kingdom, a young deaf boy wanders onto the battlefield one day and scratches a question in the sand: "Why are you fighting?" Soon it becomes clear that all the turmoil was a result of miscommunication and misunderstanding. Boy is a sweet story that feels like fantasy, and yet there are plenty of kids who would likely scratch that same question in the sand at the feet of the adults in their lives.
Image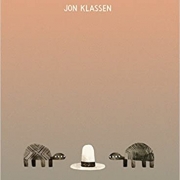 37. We Found a Hat by Jon Klassen (2016)
A western in three parts, featuring two turtles and one hat, We Found a Hat depicts self-sacrifice in a funny and endearing way, including an uncanny dream sequence. Are they family members? Are they friends? What we know is that they care about each other.
 36. Too Tall Houses by Gianna Marino (2012)
Owl and Rabbit are friendly neighbors, but each develops an obsession with building the tallest house, destroying the joys of their previously modest lives. The tactile and emotive pencil drawings are set against lush, bountiful landscapes. The need to be first connects with kids managing their own competitive streaks. And the danger the animals face is palpable, creating a beautiful, dramatic story with a good lesson.
Image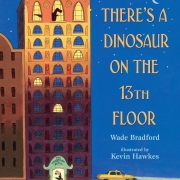 35. There's a Dinosaur on the 13th Floor by Wade Bradford, illustrated by Kevin Hawkes (2018)
The cantankerous Mr. Snore just wants a quiet room where he can get some rest, but he keeps finding animals and strange creatures in each room he moves to. The gentle and accommodating bellhop is always there to help. The reveal in the title builds tension as Mr. Snore makes his way up the hotel. A surreal and soothing story with cheerful acrylic and ink illustrations.
Image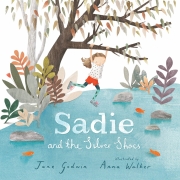 34. Sadie and the Silver Shoes by Jane Godwin, illustrated by Anna Walker (2019)
Sadie has three older brothers and always gets hand-me-downs, except for shoes, which she cherishes. But when she loses a shoe from her favorite pair, she's determined to not let that loss define who she is. A magical story of adventure and resilience, serendipity and courage. And, finally, one of friendship.
Image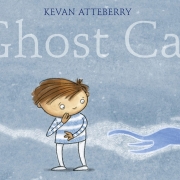 33. Ghost Cat by Kevan Atteberry (2019)
Initially, Ghost Cat reads like a mild ghost story, but it turns into an open-hearted memory of a lost pet. It's sweet and gentle. That it leads to an important discovery—that life goes on, that new love awaits—is pure picture book magic.
Image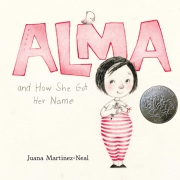 32. Alma and How She Got Her Name by Juana Martinez-Neal (2018)
Alma complains about her long name. It is 6 names, after all, but it's also six stories, each of which her father tells her, connecting her to her proud family history. The illustration includes graphite and colored pencils with a lot of black and washes of color. The figures are warm and evocative, full of affection.
Image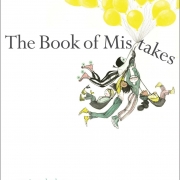 31. The Book of Mistakes by Corrina Luyken (2017)
I'm partial to books that use the artistic process as a metaphor for life and that's what this is. An artist shows how accidents can be turned into art, bright and quirky, deep and meaningful, as art, like life, is always a work in progress.
Image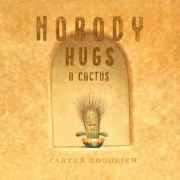 30. Nobody Hugs a Cactus by Carter Goodrich (2019)
Hank is a cactus who is as prickly on the inside as he is on the outside. He quickly learns how lonely it is to be such a grouch, which makes him appreciate those around him more, including Rosie, the tumbleweed. A picture book western and a love story, funny and poignant with beautiful, expressive illustrations.
Image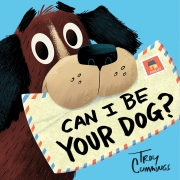 29. Can I Be Your Dog? by Troy Cummings (2018)
A sincere and open-hearted story about a dog named Arfy who is searching for someone to adopt him. He writes letters to each home on the street and keeps getting rejected. A funny and sweet story about wanting to love and be loved, and to have a home. Always a crowd-pleaser.
Image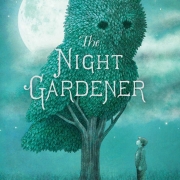 28. The Night Gardener by The Fan Brothers (2016)
The story of a horticultural Banksy, creating mysterious tree sculptures under the cloak of night. It dazzles the town, but it also captivates the imagination of a young boy, who discovers his own interest in art. Lushly illustrated, a fairy tale of innocence and creativity.
Image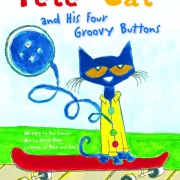 27. Pete the Cat and His Four Groovy Buttons illustrated by James Dean, story by Eric Litwin (2012)
A simple, sweet story counting down Pete's buttons popping off his shirt until all that's left is his belly button. Pete doesn't mind. It's all good. Vibrant and messy illustrations, a positive message, and a joy to read out loud.
Image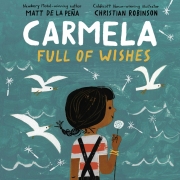 26. Carmela Full of Wishes by Matt De La Pena, illustrated by Christian Robinson (2018)
A birthday story that doubles as a coming of age tale, Carmela is finally able to join her brother on his daily errands. Struggle permeates the background of the story, but the wonder and immediacy of Carmela's wishes create a hopeful tale of family bonding. The illustrations are bright and rough-edged, perfect for the story.
Image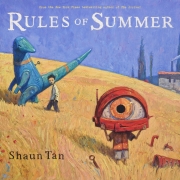 25. Rules of Summer by Shaun Tan (2014)
What to say about this original book? You've heard of a "comedy of manners," but have you heard of a "horror of manners"? That about sums it up. A unique perspective with tactile illustrations that veer closer to the mysterious terror of childhood than to its wonder. Some of the rules and depictions I still don't understand, which can be disturbing. It's not the bright and cheerful book of summer you might want, but it will confound you and make you think.
Image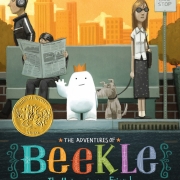 24. The Adventures of Beekle by Dan Santat (2014)
This magical book begins on an island where imaginary friends are born. Nameless, anxious, and brave, the imaginary friends are beamed into the world to find their special friends. Once they do, they help the children to learn about friendship, building a bridge to the real world and growing up.
Image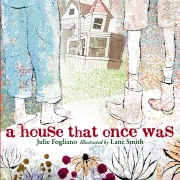 23. A House That Once Was by Julie Fogliano, illustrated by Lane Smith (2018)
A dazzling interplay between evocative illustration and lyrical writing, A House That Once Was meditates on large concepts like the passing of time and home, but does so through the tumbling thoughts of two exploring children. An innovative, wonderful book.
Image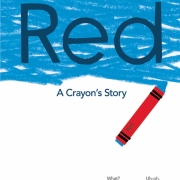 22. Red: A Crayon's Story by Michael Hall (2015)
Red is a blue crayon with a red label, which confuses many people who want him to be something he's not. A playful and poignant story of personal discovery, Red connects with readers through a shared experience: coloring. But people also share the problem of figuring out who they are, which sometimes requires flouting convention.
Image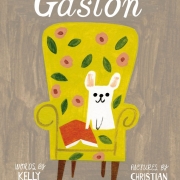 21. Gaston by Kelly DiPucchio, illustrated by Christian Robinson (2014)
Gaston is a bulldog born into a French poodle family. Antoinette is a French poodle born into a bulldog family. The dogs switch places for a night, but soon the mothers realize that the family bonds of love they've already established are more important than where each pup conventionally belongs. The acrylic paintings are vibrant and joyful.
Image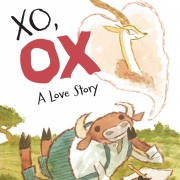 20. XO, OX: A Love Story by Adam Rex, illustrated by Scott Campbell (2017)
In a world of ideologues and anxiety, there will still be romantics out there like Ox, dreaming of a love story worth living. And yet, Gazelle is the change agent. She's the driving force of this lovely book, reveling in the thrill of opposites attracting. Told exclusively through written letters and gorgeous watercolors.
Image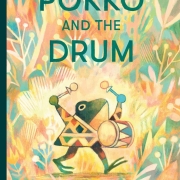 19. Pokko and the Drum by Matthew Forsythe (2019)
The elegant and glowing illustrations of this book capture both its warmth and adventure. It's domestic and expansive, sweet and strangely dark. At one point, Pokko—the drum-playing frog protagonist—chides a wolf for eating a fellow musician, and it's both funny and an example of good band leadership. A magical book, as uncanny as a fairy tale, as lived in as a folk song.
Image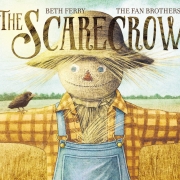 18. The Scarecrow by Beth Ferry and the Fan Brothers (2019)
An autumnal poem, presenting the scarecrow as a kind of epic hero struggling against the elements. Unlike the scarecrow in The Wizard of Oz, this scarecrow doesn't need a brain—he has plenty of thoughts. What he needs is love, someone to care for and someone to share his life with. The Fan Brothers match the cinematic grandeur of Beth Ferry's story, a tale that elicits audible responses from crowds when read aloud—dramatic, tender, and triumphant.
Image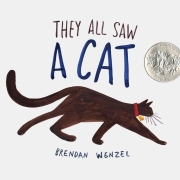 17. They All Saw a Cat by Brendan Wenzel (2016)
The story shows, page by page, how other living things see a cat. It's simple in structure, but ingenious in execution, highlighting different emotional perceptions as well as different spatial and physical perceptions. It's the perfect book to give to anyone who doubts the depth that a picture book can possess or how quickly and lucidly it can shift its mood.
Image
 16. The Rough Patch by Brian Lies (2018)
There are a growing number of picture books dealing with big emotions like grief and loss and recovery, and The Rough Patch will hit you right in your feelings, whether you've ever owned a dog or not. Brian Lies expertly uses the width of his illustrations, spreading them across two pages throughout the book to create a cinematic story. An extraordinary book.
Image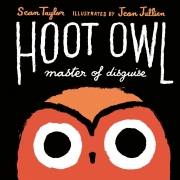 15. Hoot Owl, Master of Disguise by Sean Taylor, illustrated by Jean Jullien (2015)
Bold illustrations of animals with big and expressive eyes connect with a superior sense of comedic timing to create one of the most fun picture book reading experiences of the decade. Yes, Owl is pathetic, but he's also hungry and doing his best. The story ends in a glorious devouring of pizza, a dream-like comfort that we all can get behind.
Image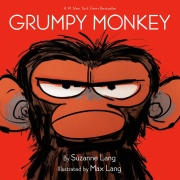 14. Grumpy Monkey by Suzanne Lang, illustrated by Max Lang (2018)
Jim the chimpanzee is not in a good mood, but he doesn't want to be grumpy either. His friends offer advice and as the suggestions pile up and his attempts to improve his mood fail, he reaches a chest-pounding point of denial. A story about accepting your bad mood as a way to move past it, told in an empathetic and funny way. The bright and expressive watercolors add to the story's warmth and humor.
Image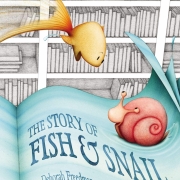 13. The Story of Fish & Snail by Deborah Freedman (2013)
What makes snail eventually follow his more adventurous friend, Fish? Since this is a book about stories with actual books functioning as portals of experience, the answer is bound to be layered. So… this is a story about characters who know that the stories we tell ourselves about ourselves can either stir us toward new adventure or paralyze us. In this story, Snail achieves the triumph of taking the plunge.
Image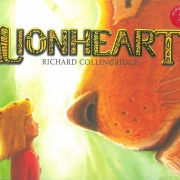 12. Lionheart by Richard Collingridge (2016)
A romantic riff on The Lion, the Witch, and the Wardrobe and Where the Wild Things Are, Lionheart captures the ecstatic imaginative life of childhood, while also acknowledging its intense fear and anxiety. Sumptuous images of uncanny lands and dreamscapes culminate in a unified act of emotional defiance.
Image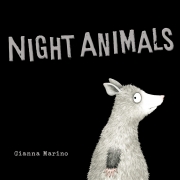 11. Night Animals by Gianna Marino (2015)
A scary setting made hilarious through the slapstick antics of the night animals. Possum is best of all as he continually gets knocked out by the skunk's stink. Inky black backgrounds contrast large, expressive animals pressed into the foreground. A kind of midsummer night's dream goof-fest. Great fun for lap reading, while also demonstrating the maxim that "they're more scared of you than you are of them."
Image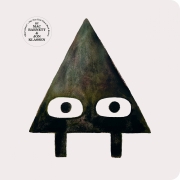 10. Triangle by Mac Barnett, illustrated by Jon Klassen (2017)
The uncanny moment when Triangle travels to a place filled with shapes with no names is one of my favorite scenes in all picture books and a quintessential example of the Barnett-Klassen partnership. Wry, magical, serving a plot purpose. This is also one of the most fun books to read aloud. It's lyrical and personality-driven and it encourages kids to think critically: do they believe what the characters are saying? Timely and timeless.
 9. The Rabbit Listened by Cori Doerrfeld (2018)
Similar to Grumpy Monkey in that a character is trying to reckon with negative emotions and a variety of animals offer advice that doesn't work. In fact, it might even make things worse. Then the gentle rabbit hops by, nestles in, and quietly listens when Taylor is ready to talk. Sparely illustrated, capturing the loneliness of complex negative emotions, The Rabbit Listened is a cathartic hug of a book.
Image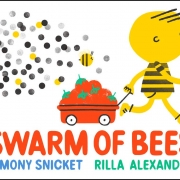 8. Swarm of Bees by Lemony Snicket, illustrated by Rilla Alexander (2019)
In all of this list, there is possibly no moment more striking to me than when this book states: "It can feel good to be angry. It can feel better to stop." Punctuated by the young troublemaker hugging the beekeeper, their black and yellow illustrations finally finding a connective peace. This is the only book I've read aloud in front of a group where I found myself choked up while reading it. The strangeness and randomness and growing tension of the early parts all lead to the emotional gut punch of those lines, when all the noise and disruption stops. As inventive visually as it is lyrically. A transcendent work of art.
Image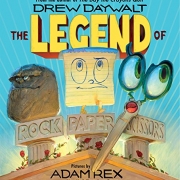 7. The Legend of Rock Paper Scissors by Drew Dewal, illustration by Adam Rex (2017)
A laugh out loud book that demands to be performed, The Legend of Rock Paper Scissors also doubles as a fun and engaging combat story, like a western or a kung fu movie, tapping into ancient tropes of conflict and confrontation. It also connects with readers of all ages, because everyone who reads this book has likely played Rock Paper Scissors, a chance and strategy game that kids learn at an early age. The illustrations are goofy and dramatic, even the words are shaded with bombast. It is such a fun book, amusing story time audiences I've read it to, and prompting my son to want to play Rock Paper Scissors after I read it at bedtime. A romp.
 6. The Bear Ate Your Sandwich by Julia Sarcone-Roach (2015)
Upon my first reading of this book, it appeared to be a fine story, a pastoral tale of a bear's adventure in the city and subsequent return home to the woods. But the ending completely upended my view of the book. This is a perfect lesson in unreliable narration, a twist ending that shifts the voice of the story as much as the perspective. It even slyly satirizes picture books as an art form and the dreamily sweet stories we often get. Knowing the ending of the story now, I'm even more delighted by the illustrations along the way, and the storytelling voice crafting the tale of sandwich-stealing mischief. A quietly innovative piece of art.
Image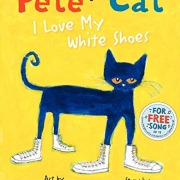 5. Pete the Cat: I Love My White Shoes illustrated by James Dean, story by Eric Litwin (2010)
What solidifies Pete the Cat's two best books, this and Four Groovy Buttons, is how interactive they are. In this book, kids love to announce what Pete is about to step in, what color his shoes are about to turn, and then sing along with the chorus. A burned out-looking Pete can't be bothered by all the things he's stepping in, because it's all good. The illustrations are childlike and silly, while also appealing to parents who will likely chuckle at the vibe of Pete's laid-back persona. Accessible and re-readable, carrying a positive message. Iconic.
 4. Du Iz Tak? By Carson Ellis (2016)
This is the most unique book on the list. It's unusual in that it is a grower, like challenging music that gets better the more you listen to it. You have to embrace not knowing what is going on with this book at first, which, again, is unusual for picture books. As you learn the book's language—literally—you start to make sense of not only what is going on, but what is being said. The illustrations are also extraordinary, zooming into the undergrowth to encounter characters that are regal and juvenile, an arts community of insects seemingly-confused by the world blossoming beneath their feet. It's full of personality, funny and slightly alien. An American Original.
Image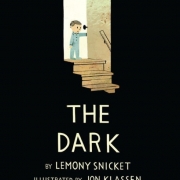 3. The Dark by Lemony Snicket (2013)
Compare the first illustration of this book with the last. The difference is subtle, but important. Laszlo is, at last, not concerned about the encroaching dark and can instead focus on playing with his toys. It's not so easy to get to this point. There is a primal fear in that dark, and Lemony Snicket addresses it with his trademark blend of whimsy and emotional depth. The Dark is so good, it's hard not to read the story in a personal way, such as the way it perfectly captures that creepy moment when a child goes into an old basement alone. Klassen is equally good, depicting the light and darkness with the deftness of a master photographer or painter: minimal, visceral, and full of feeling. A masterpiece.
Image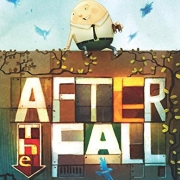 2. After the Fall by Dan Santat (2017)
After the Fall is quintessential 2010s. It uses available intellectual property that nearly everyone recognizes (or 'cultural property' in this case) and its primary emotional story is overcoming trauma. We see Humpty trying to re-acclimate to life, doing his best to find relief in the small pleasures of life. But it's the transcendent conclusion of the story that sets it apart—a moment of escape so inspired that it tends to elicit gasps from some people who hear and see it for the first time. That the illustrations feel so rich and lived-in and better realized than most visual storytelling you'll encounter in any medium for any age—well, that's just icing on this delectable cake. Sublime.
Image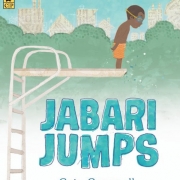 1. Jabari Jumps by Gaia Cornwall (2017)
Consider the cover. A young boy stands at the edge of a diving board looking down. In the background we see trees and a city skyline and we have the title Jabari Jumps, telling us exactly what happens in the story. We have an immediate sense of the art, muted aqua colors, mixed-media with newsprint accents, urban and peaceful, pushing all the tension into that moment, where we understand and hope. And then we start the story.
Jabari Jumps is the best picture book of the 2010s because of how it balances every element into its story. It's about something that is relatable in its reality and in its inherent meaning of feeling fear and facing risk and finding the courage to do what needs to be done. It has a supportive parent who is present and attentive, but not cloying, giving Jabari space to face the drama on his own terms. It has humor, such as the excuses that kids generate about why they don't want to do something like climb a diving board. It has a failed early attempt and a lesson. It has artwork that captures the perspective of the parent, a neutral observer, and the child. Finally, it has the ecstatic choice, the thrill of success, and the promise of more to come.
Jabari Jumps is sweet and heartwarming and bright and deep. A remarkable achievement.